With gold at a 27 year high, it's a smart time to sell gold scrap jewelry in Houston.
Top prices paid for all 1 oz Gold Coins.
Where is the best place to Sell Scrap Gold in Katy
With gold prices at record highs, right now is the best time to sell your gold.  We buy all gold items beit chains, bracelets, necklaces, or rings. Everyone has that one drawer in their house that has old outdated jewelry that you will never wear again. Turn that scrap into CASH today. You'll be surprised how much it is really worth. Sell your Gold Jewelry Katy to Houston Gold Buyers, The best Gold & Silver buyer in town.
What is scrap gold and silver, and what do we buy?.
Scrap gold and silver is usually broken or mismatched pieces of jewelry that is no longer wanted. This could be rings, necklaces or even watches and bracelets. When you send or bring in your unwanted jewelry, we will check it for gold content, weigh it and then offer you a price.
 Highest Gold Payout in Katy or Houston TX

We will beat ANY legitimate offer on your scrap gold

We have been at the same location for over 20 years. Not one of these




new guys that opened overnight

Free Verbal appraisals of your Gold and Silver items.

We never pressure or influence your decision, to sell your scrap gold
How much is your scrap gold worth?
We will tell you the weight of your gold and let you know what it is worth.
Our scales are right infront of you and we don't confuse you with pennyweight.
Honest appraisals by expierienced individuals.
Scrap Gold You Can Sell at Houston Gold Buyers
Broken gold watches

Damaged gold necklaces & bracelets

Clasps and gold accessories

Wiring

10k , 14k, 18k Class Rings

10k , 14k, 18k

Gold Bracelets

Gold Coins – American Eagles, Canadian Maple Leafs, $20 Liberty, Saint Gaudens,

10k , 14k, 18k

Earrings

10k , 14k, 18k

Rings

10k , 14k, 18k

Watches

10k , 14k, 18k

Scrap Gold

Broken or Tangled Gold Chains

Gold Pocket Watches

Bent or Broken Gold

Charms, Pendants, Brooches

10k , 14k, 18k

College Rings

Engagement, Wedding Rings, Bands

Single Earrings

10k , 14k, 18k

Bangles
Give us a call today for the best price to sell your gold jewelry in Houston Today. 713-521-2160
Sell Us Your Jewelry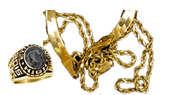 Sell Us Your Gold
Sell Us Your Jewelry

Sell Us Your Gold
Sell Us Your Jewelry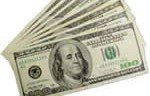 Sell Us Your Gold