Sell Jewelry Houston
Houston Jewelry Buyers
Sell your jewelry to Houston Gold Buyers.
Houston's #1 Jewelry Buyer.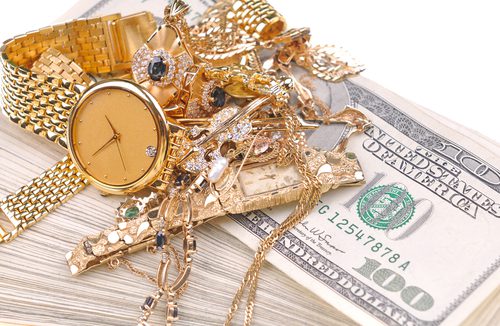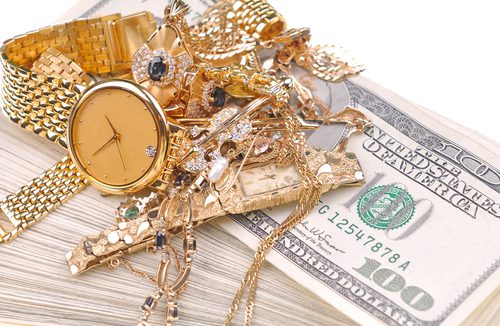 Are you looking to sell jewelry in Houston? Have a bunch of unwanted jewelry gathering dust in your jewelry box? Why not turn that outdated jewelry into cash today. At Houston Gold Buyers we have been buying gold in Houston since 1993.We are experts in buying large estate jewelry collections. We will come to your bank or home and offer you a free appraisal of your large family jewelry collection.Conveniently located in the heart of Houston, just minutes from the Galleria, we have been serving the Houston and surrounding areas for almost 30 years. No need to carry your valuables through a parking garage or across a big parking lot. You can pull right up to our front door and walk right in. Let our jewelry experts appraise your jewelry and make you a fair offer based on current market price.  With gold hitting record highs, investing in gold is a great way to enhance your fiscal portfolio. Why sell to Houston Gold Buyers? You hear it all the time we pay the most for your gold. Well we really do. We do not melt every piece we buy. We will buy your jewelry as jewelry. This is what sets us apart. We are happy to appraise family jewelry collections. We will also match or beat any legitimate offer.  We will buy broken gold, gold necklaces, gold rings, bracelets, earrings single or pairs, diamond engagement rings, or any diamond jewelry.  We are always looking for G.I.A. Certified large and fancy colored diamonds. 

How does the process work? We will test and weigh your jewelry in front of you and show you step by step on how we calculate your offer. Have a question during the appraisal? Just ask! We are more than happy to explain any and all concerns you may have during the buying process. We are licensed and bonded with the Texas Precious Metals Division and all of our scales are calibrated by the Texas Department of Agriculture. 
Once we have made you an offer you are under no obligation to sell. There is no pressure when selling your gold to us. Please note gold does change in price so the offer may change if you do not sell at the time of the initial quote. If gold goes up in price we will offer you more.  
Stop into our showroom at 1330 Westheimer Rd, 3 block from Montrose near the Galleria  today and let us turn all that  unwanted gold taking up space in your jewelry box into cash today. No appointment is necessary. Walk-ins are always welcome.