Top Dollar Paid for Your Gold Coins, American Eagles, Canadian Maple Leafs
Call Us Today – 713-521-2160
Buying All PCGS and NGC Graded Coins – Call for free quote NOW!
With gold at a 27 year high, it's a smart time to sell bullion. Top prices paid for all 1 oz Gold Coins.
Buy and Sell Bullion in Houston Texas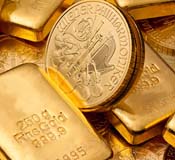 We offer free appraisals of all coins, jewelry and precious metals – including gold, platinum and silver. Plus, our friendly staff of experienced professionals is on hand at all times to help you find that perfect addition to your collection – be it a rare coin, rare U.S. Note collectible or just some junk silver or bullion for investment purposes.
Whether you're looking to buy a single coin or to negotiate the sale of a very large coin collection, you can rely on our family-owned and operated business to deal fairly and honestly at every step. Appraisals are always free, and when we buy coins, we pay the top prices in the Houston area. Turn your coins, currency, precious metals or collectibles into cash!