Top Dollar Paid for Your Gold, Silver,  Rolex Watch, and Gold Coins –
Call Us Today – 713-521-2160
Buying All Diamonds and Large GIA Certified Diamonds – Call for free quote NOW!
Get a Free Quote Today
Sell Your Loose Diamond in Houston Texas

Houston Gold Buyers has been taking care of Houstonians for over 20 years. Our family owned business will treat you right. We offer you a safe secure option to sell your diamond for the best possible price in the city of Houston.
Selling your diamond is not always an easy thing to do. There are many factors you have to consider. We make selling your diamond quick, safe, confidential and easy.
Top Prices when You Sell Your Diamond Engagement Ring and other Diamond Jewelry to the top Jewelry Buyers in Houston.
We buy your diamonds DIRECTLY for immediate cash. Sell your Diamonds NOW!
Do you have diamonds that you no longer wish to keep?
Do you have a need for extra money?
#1 Diamond Buyer
Call today for a free quote. We buy diamonds of all shapes
– All Fancy shaped diamonds
– Asscher cut diamonds
– Cushion Cut diamonds
– Emerald cut diamonds
– Marquise diamonds
– Oval diamonds
– Pear Shape diamonds
– Princess cut diamonds
– Round Brilliant cut diamonds
We buy all large GIA (Gemological Institute of America) Diamonds. Call us today for a Free Quote
Sell Us Your Jewelry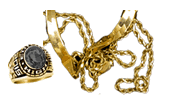 Sell Us Your Gold
Sell Us Your Jewelry
Sell Us Your Gold
Sell Us Your Jewelry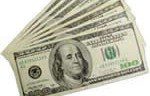 Sell Us Your Gold
We understand the sensitive nature of selling jewelry that has great sentimental value to you and strive to provide you with considerate, knowledgeable, and private customer service.
Let us guide you through the process of getting the highest possible Cash payment for your diamonds, gold, and Sterling Silver
Sell your Gold, Platinum and Silver broken chains, bracelets, earrings, charms, gold watches, coins, unwanted jewelry, dental gold and other items by contacting us today!
No appointment necessary to sell. Stop in during any of our normal business hours. Free verbal appraisal in Houston on your jewelry.