Sell or Buy Gold Houston
Top Dollar Paid for Your Gold, Silver,  Rolex Watch, and Gold Coins

Call Us Today – 713-521-2160
Buying All Diamonds and Large GIA Certified Diamonds – Call for free quote NOW!
Get a Free Quote Today
Why should you deal with Houston Gold buyers? We have the highest payouts in the city of Houston. Immediate Cash payments for your items.
Never has there been a better opportunity to cash in on today's rising costs. Why trust a mailed envelope or someone doing business at a hotel?
Don't let the name fool you. We do not JUST buy gold. We buy precious metals in any form including silver, platinum, and palladium. We are always trading bullion daily. From Bags of 90% Silver, Gold & Silver American Eagles, or generic 1 oz silver rounds. We will also buy Broken Gold Jewelry, Used Gold Jewelry, Estate Jewelry, Gold and Silver Coins. If you have a box full of sterling silver jewelry or it is just taking up space in a drawer, bring it by and we will pay you top dollar for your scrap silver jewelry.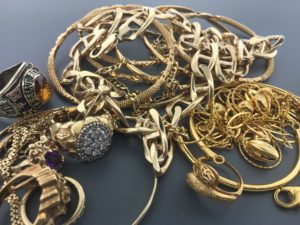 Sell your silver today! Call us today about getting the highest price for your diamonds, gold, sterling silver or platinum jewelry, scrap rings, bracelets, chains, earrings, coins, castings and other precious metals you want to turn into CASH! We even buy Rolex watches new and used and other fine watches in any condition such as Cartier, Breitling, Panerai, and many others. Bring your timepiece by along with your gold or silver items and used jewelry for a free no obligation offer. Sell your Rolex watch for the highest price paid in Houston.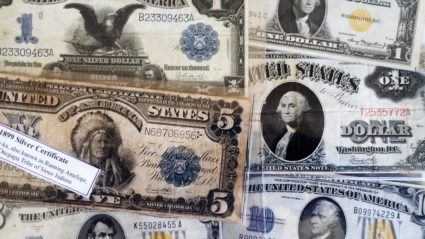 Buy Gold Houston
We are located in the Heart of Houston, 1330 Westheimer Rd 77006. Minutes away from the galleria! Our large convenient parking lot allows you to pull right up to our front door and walk right in with no lines, no hassles.
We also buy Currency including but not limited to Individual Rarities, National Currency, Small Size Notes, Large Size notes, Error Notes, Proofs, Gold Certificates, Confederate Notes, and Texas Currency. We are Texas' Top Buyer of $500.00 $1,000.00 $5,000.00 and $10,000.00 Notes.
Where To Sell Gold And Silver In Houston
We are always buying Sterling Silver flatware sets, serving pieces, and serving sets. We also buy Silver flatware for special patterns, and Antique value like Francis I, Buccellati, Rose Point, and a few others. We are your buy gold Houston headquarters!
US Silver Coins We Buy
US Gold Coins We Buy

90%  Silver and Silver Dollars




Half Dollars & Quarter Dollars




Dimes & 20 Cent Pieces




Certified Coins and Mint Sets




Commemoratives




Morgan Dollars




Peace Dollars




Bust Dollars




Seated Liberty Dollars

$1.00 Gold Piece
$2.50 Liberty and Indian
$3.00 Princess Gold Coins
$5.00 Liberty and Indian
$10.00 Liberty and Indian
$20.00 Liberty and Saint Gaudens
Sell Gold in Houston

#buygoldhouston #sellgoldhouston #silvergoldhouston